HISTORICAL CENTER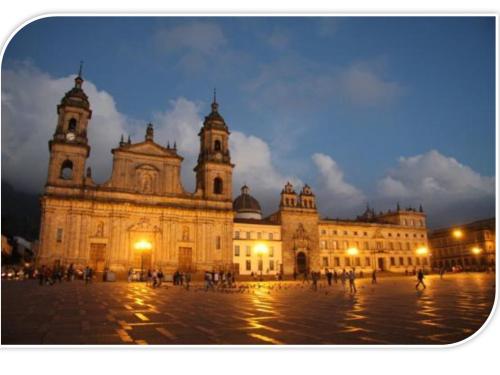 Located in the center of Bogotá, there you will find an important part of the history of the city and the country, accompanied by the traditional cuisine of the city, in this space are located the main MUSEUMS , such as the gold museum, botero museum, museum military, museum of the currency, among others, that speak and tell the history of the country, likewise, they will find the main entities of the Colombian democracy, and LA PLAZA DE BOLIVAR , main square of the city, witness of hundreds of facts that Over the years they have been presented in the city and have marked a before and after, adorned by a statue of the Liberator Simón Bolívar, 1st President of Colombia.

You will also discover EL JORRO DE QUEVEDO , the place where Bogotá was founded in 1497 by Gonzalo Jimenez de Quesada, where you can enjoy food, drinks and articles that represent the Bogotan culture from its roots, as well as being a multicultural epicenter, suitable for tourists want to know Bogota thoroughly.
SALT CATHEDRAL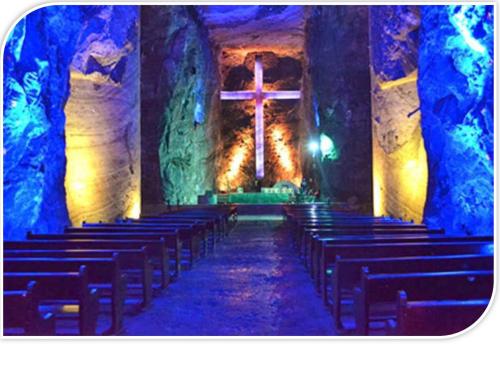 The cathedral is completely carved in salt and is 180 meters underground, it is the "UNIQUE UNDERGROUND TEMPLE OF THE WORLD " according to the book Ripleys Believe it or not and it is the "first wonder of Colombia".
Colombia is considered a catholic state, as it reads in the political constitution of Colombia of 1991 and it is as well as throughout our country and city they are located monuments and churches that conform the religious organization of the country, of this form, in the cathedral of salt of ZIPAQUIRÁ will find a sanctuary unique in its style, The architectonic and artistic design is typical of the Bogota architecture of Roswell Garavito Pearl, while the engineering technical direction was executed by the engineer also Bogotano Jorge Enrique Castelblanco Reyes.
http://www.catedraldesal.gov.co/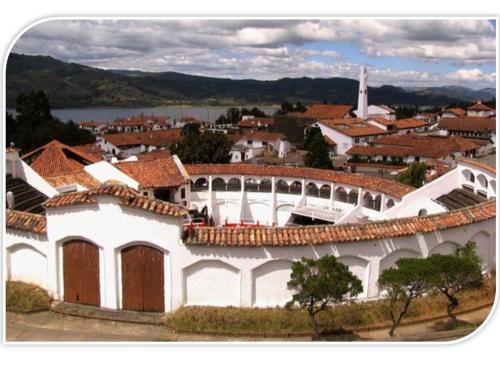 VILLA DE LEYVA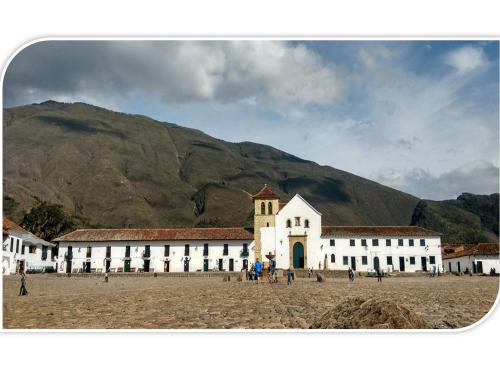 Ubicado en Boyacá, este hermoso municipio de arquitectura colonial hace parte de la red de pueblos Patrimonio de Colombia , la plaza principal es una de las más grandes de América y en ella se ubica la Iglesia nuestra señora del Rosario, los visitantes se enamoran de sus calles de piedra y arquitectura y destacan la diversidad de atractivos y actividades por hacer entre las principales opciones recomiendan la granja de avestruces, el parque Gondava que es un parque temático de dinosaurios, la casa terracota, el viñedo Guananí, el museo el fósil, los posos azules, la laguna de Iguaqué y el museo Paleontológico.
PARQUE JAIME DUQUE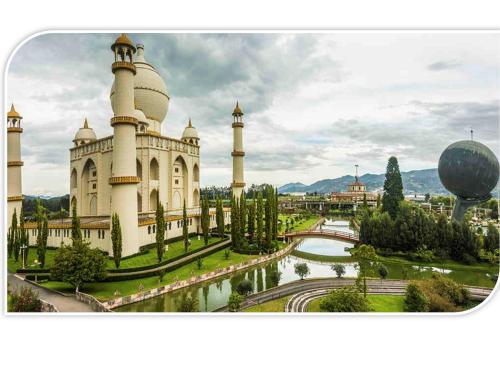 El parque es la realización de un sueño del capitán Jaime Duque, quien deseaba dejarle a los colombianos un importante centro cultural y recreativo, que a su vez generara recursos para apoyar a los menos favorecidos de la sociedad, el parque Jaime Duque está situado en el municipio de Tocancipá a 30 minutos de la ciudad de Bogotá. Es un lugar único, considerado por el canal Discovery Travel & Living como uno de los cinco mejores parques de Latinoamérica porque cuenta con un completo bioparque y múltiples atracciones, jardines y museos.
https://parquejaimeduque.com/